Credentials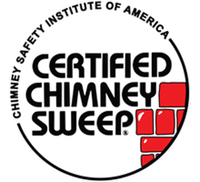 Chimney Safety Institute of America (CSIA)
The Chimney Safety Institute of America is a non-profit organization governed by a volunteer board of directors dedicated to the education, training, and certification of chimney and industry related professionals. The nationally recognized certification credentials by the CSIA assures competency and professionalism throughout the industry.
---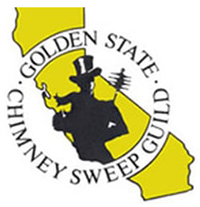 Golden State Chimney Sweep Guild (GSCSG)
For over 30 years, the Golden State Chimney Sweep Guild has provided industry professionals in California and parts of Nevada with a valuable resource for information, education, representation, and certification under California codes.
---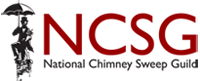 National Chimney Sweep Guild (NCSG)
The National Chimney Sweep Guild is a non-profit trade association existing to promote the success of its members by providing progressive services, encouraging professionalism and ethical accountability, and advancing the chimney and venting industry through public awareness of the trade.
---

National Fireplace Institute (NFI)
The National Fireplace Institute® is the professional certification division of the Heart, Patio & Barbecue Education Foundation (HPBEF), a 501(c)3 non-profit educational organizations for the Hearth industry. NFI's objective is to increase public safety by establishing meaningful credentials for professionals involved in planning and installing residential hearth appliances and venting systems. Only those who pass a rigorous examination covering fundamentals of proper installation receive NFI Specialist Certification.
---
Licensed & Insured
CA Contractors License #536504
Certified Flue Sealant Installer
Classifications:
B1 General
C29 Masonry
C61/D34 Specialty License
C20 Heating and Air Conditioning & Home Improvement Certification