Credentials
Fiddler on the Roof is proud to be a member of and certified by some of the industry's leading organizations and associations.
---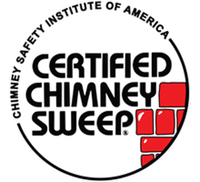 Chimney Safety Institute of America (CSIA), CSIA Certified
The Chimney Safety Institute of America is a nonprofit organization governed by a volunteer board of directors dedicated to the education, training, and certification of chimney and industry related professionals. COMPANY NAME has been certified by the CSIA. This certification is earned by demonstrating an extensive working knowledge of chimney sweeping practices. All of our technicians must pass a 100-question test, administered by a CSIA-approved proctor or given after attending a CSIA Certification Review.
---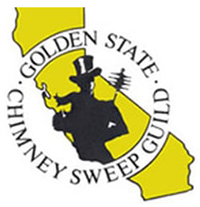 Golden State Chimney Sweep Guild (GSCSG)
For over 30 years, the Golden State Chimney Sweep Guild has provided industry professionals in California and parts of Nevada with a valuable resource for information, education, and representation.
---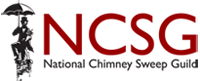 National Chimney Sweep Guild (NCSG)
The National Chimney Sweep Guild is a nonprofit trade association existing to promote the success of its members by providing progressive services, encouraging professionalism and ethical accountability, and advancing the chimney and venting industry through public awareness of the trade.
---

National Fireplace Institute (NFI)
The National Fireplace Institute® is the professional certification division of the Heart, Patio & Barbecue Education Foundation (HPBEF), a 501(c)3 nonprofit educational organizations for the Hearth industry. NFI's objective is to increase public safety by establishing meaningful credentials for professionals involved in planning and installing residential hearth appliances and venting systems.
---
Licensed & Insured
CA Contractors License #536504
Certified Flue Sealant Installer
Classifications
B1 General
C29 Masonry
C61/D34 Specialty License
C20 Heating and Air Conditioning & Home Improvement Certification